About me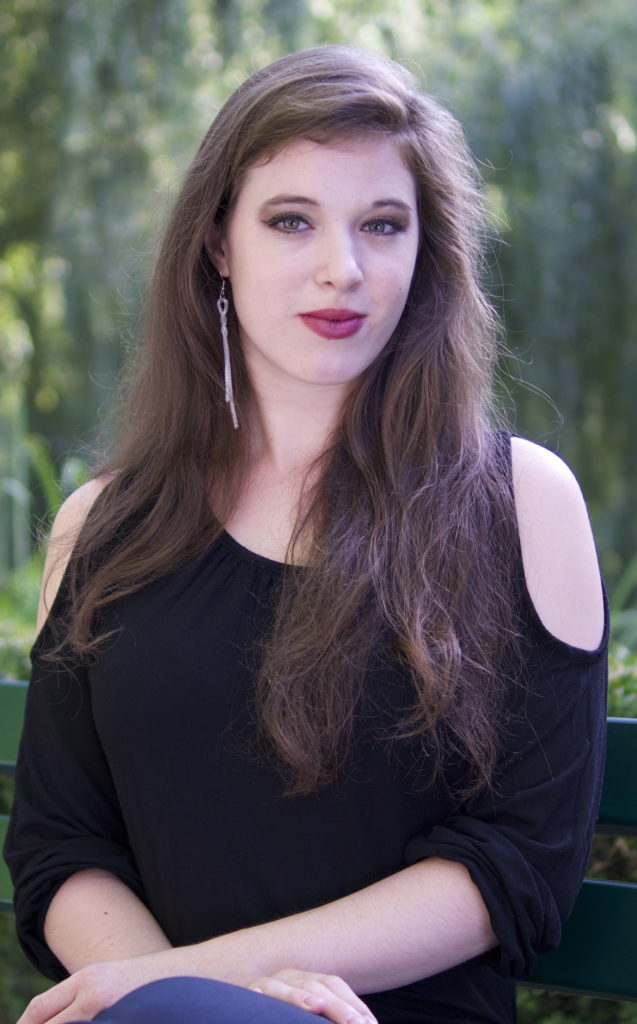 VANESSA WALDHART 
Born in Tyrol in 1994, the soprano debuted as Blonde in Anthony Pilavachi's production of Mozart's »Entführung aus dem Serail« at Schlossoper Haldenstein (Switzerland), as well as Zerlina in »Don Giovanni« at the Schlosstheater Schönbrunn in Vienna during her studies.
The Austrian got her first permanent engagement at the Halle Opera, where she made her debut as Bastienne in Tobias Kratzer's production of Mozart's "Bastien und Bastienne" and is a fixed member of the ensemble since 2018/19 there. Other roles were Susanna in "The Marriage of Figaro" at the Goethe-Theater Bad Lauchstädt, Oscar in Verdi's "Un ballo in maschera", Lucy in "Die Dreigroschenoper" and Titania in Britten's "Midsummer Night's Dream".
In 2019 Vanessa Waldhart made her debut at the Int. Handel Festival Halle as Cleopatra (Julius Caesar in Ägypten) directed by Peter Konwitschny. In 2021 she sang Agilea (Teseo) and in 2022 appeared there as Daughter Zion in a scenic production of "Brockes Passion" by Walter Sutcliffe and Dorinda in "Orlando" under Christian Curnyn.
The role of the Queen of the Night she sang at Edda Moser's "Festival of the German Language" at the Goethe Theater in Bad Lauchstädt, at Schlosstheater Schönbrunn Vienna, at the National Theater in Sarajevo, at the Theater Chemnitz and at the Mecklenburg State Theater in Schwerin.
The soprano was also invited to the International Gluck Festival and made her role debut as Konstanze in Mozart's »Entführung aus dem Serail« at the Chamber Opera Schloss Rheinsberg in July 2022.
With the role of Fiakermilli in Strauss' »Arabella« she will make her debut at the Aalto-Theater Essen in season 2022/23.

She has worked with conductors such as René Jacobs, Attilio Cremonesi, Ariane Matiakh, Michael Hofstetter, Christian Curnyn, Philippe Bach, Guido Mancusi, Christoph-Mathias Mueller, Christoph U. Meier, Peter Marschik, Peter Christian Feigel, Werner Ehrhardt, Michael Wendeberg and José Miguel Esandi as well as with directors such as Tobias Kratzer, Anthony Pilavachi, Peter Konwitschny, Isabel Ostermann, Martin G. Berger, Leonard Prinsloo, Beverly Blankenship, Igor Folwill, Patric Seibert-Wolf, Georg Quander, Walter Sutcliffe and Louisa Proske.

Among others Vanessa Waldhart won first prize at the 21. INTERNATIONAL FERRUCCIO TAGLIAVINI – singing competition and also received the "Dame Joan Sutherland"-Prize as best Soprano of the whole competition. In 2016 she also became First Prize Winner at "MUSICA JUVENTUTIS" and got an invitation for a Lieder recital at the Konzerthaus Vienna in May 2017. She is first prizewinner at the singing competition of "Schlossoper Haldenstein" 2017, won the Gold Prize of "Manhattan Int. Music Competition, Voice" 2018, was finalist of "Online Vocal Competition" 2021 (Opera Tools) and is prizewinner at the "Kammeroper Schloss Rheinsberg" 2022. Beside that she is a scholarship winner of FOHN-Foundation Vienna 2015 and FEILING-Foundation 2016 and got the SYLFF-Fellowship of the Tokyo-Foundation for her distinguished accomplishments.
In addition to the opera she also sings recitals and concerts: With Carl Orff's "Carmina Burana" she made her debut in the Golden Hall of the Wiener Musikverein, at the Grachtenfestival Amsterdam and in Innsbruck (Tyrol). She gave a recital in the Wiener Konzerthaus and sang the soprano solo in Pergolesi's "Stabat mater" and Mozart's "Exsultate Jubilate". Mahler's 4th symphony took her to Switzerland and she sang Eva in Haydn's "Creation" at concerts in North and South Tyrol.
Vanessa Waldhart came in touch with music quiet early (singing, piano, piano trio, ballet). While attending classes in high school she started studying Singing at the Tyrolean Conservatory and graduated her Bachelor and Master degrees at University of Music and Performing Arts Vienna with distinction. Master classes with KS Christa Ludwig, KS Brigitte Fassbaender, Magreet Honig and KS Edita Gruberová complete her studies.
A great labour of love for Vanessa Waldhart is Duo Waldh-ART. Together with her father, musician and composer Roland Waldhart (guitar, saxophone, vocals) she gives concerts with a special program: they perform own compositions and jazz music as well as music from Latin-America.